David Eisenberg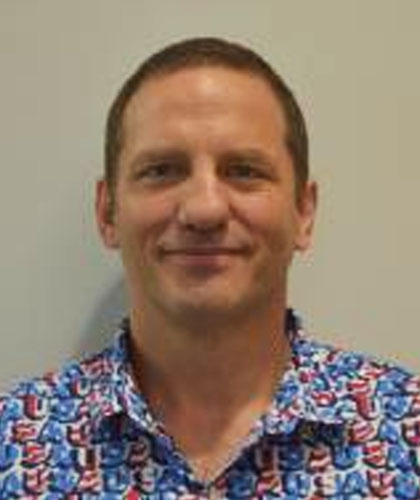 David Eisenberg
Eleanor Roosevelt High School
Location: Greenbelt, MD
Subject: Earth Science
My background is in Earth Space Science. I earned an undergraduate degree from Frostburg State University in natural sciences and an undergraduate degree from the University of Maryland in secondary science education – earth science. I have a master's degree from Johns Hopkins University in earth & space science and teacher leadership. 
I began my teaching career at Eleanor Roosevelt High School as a science teacher in 1997. During my tenure at ERHS I have been the assist soccer coach, the character education chairperson, and the boys' rugby coach. In 2015 I earned an engineering education certificate from the University of Texas and moved from the science department to the tech education department. In addition to being a full-time teacher I sponsor several clubs and am also the green school coordinator. Prior to being a teacher I worked for Computer Sciences Corporation. 
In 2016 I was the lead teacher during the IREX World Smart STEM Challenge. My team of students worked collaboratively with a team from Edinaman Senior High School in Ghana to win the Grand Prize for developing a prototype earth battery as a solution to rolling blackouts in Ghana. In 2018 I completed my Fulbright Teachers for Global Classrooms Fellowship fieldwork at the Instituto Técnico Superior Damazo Zapata in Bucaramanga, Santander, Colombia. In 2019 I helped supervise an ERHS delegation of thirty students on a two-week trip to Japan. During this time I was in charge of ten students who participated in the science fair at Atsugi High School in the Kanagawa Prefecture.