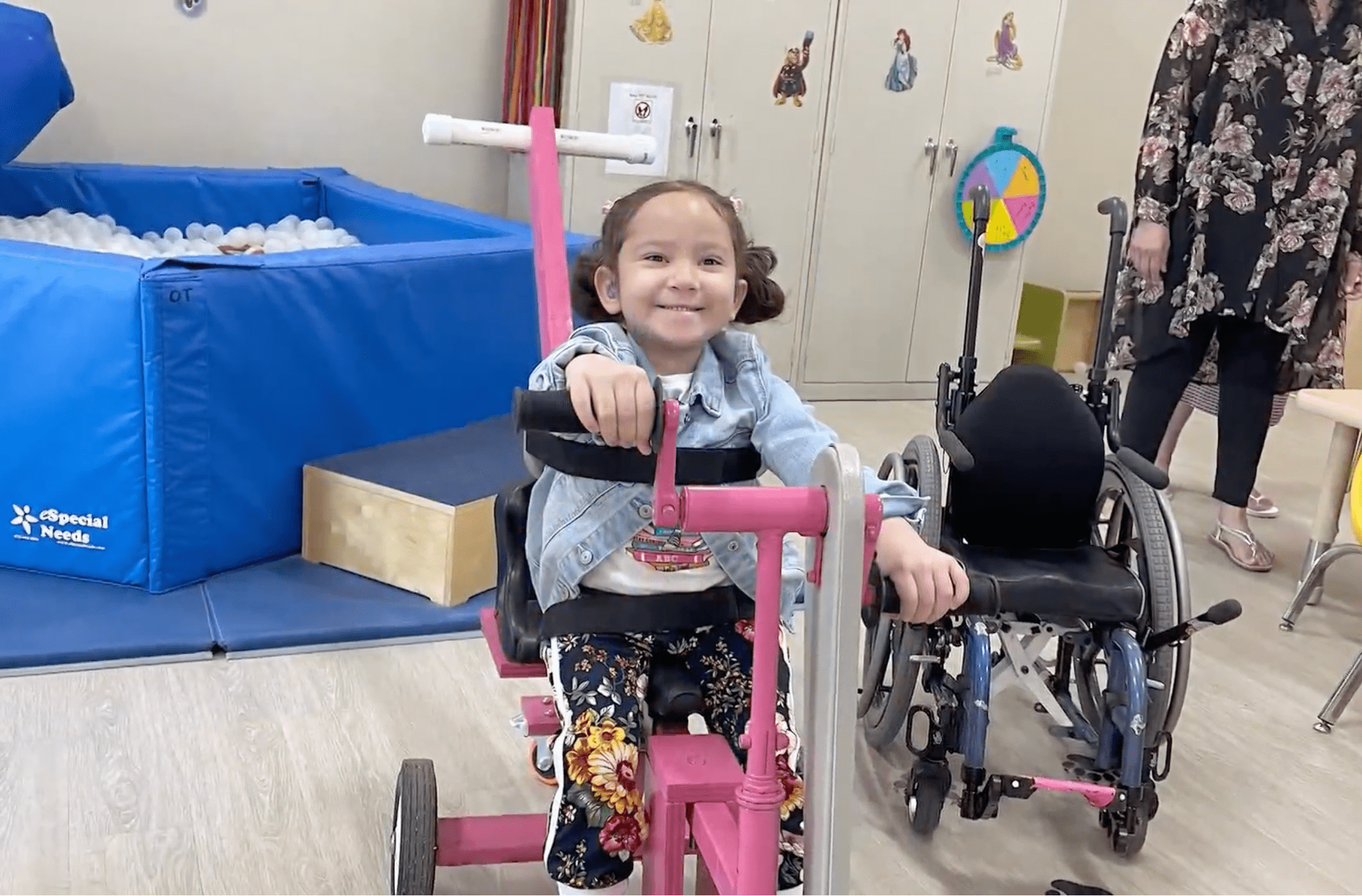 A preschooler with a disability has a new way to get around, thanks to a team of high school students and their creativity. "Pink is my favorite color. And I give it a big thumbs up," says Adriel Baldonado. Adriel is a five-year-old preschooler in Rio Rancho who loves the color pink. "I have everything pink in my house. Pink this, pink everything." Her mother, Iris Baldonado, said one day Adriel wants to be a doctor. But for now, she's focused on playing with her friends at Shining Stars Preschool. However, Iris said this can be a challenge since Adriel was born with a condition that affects her leg movement. "She's not able to walk. She can walk a little bit with the assistance of a walker or pulling herself," Iris says, "she's in a wheelchair and like the playground equipment sometimes might be a little bit hard to access for her."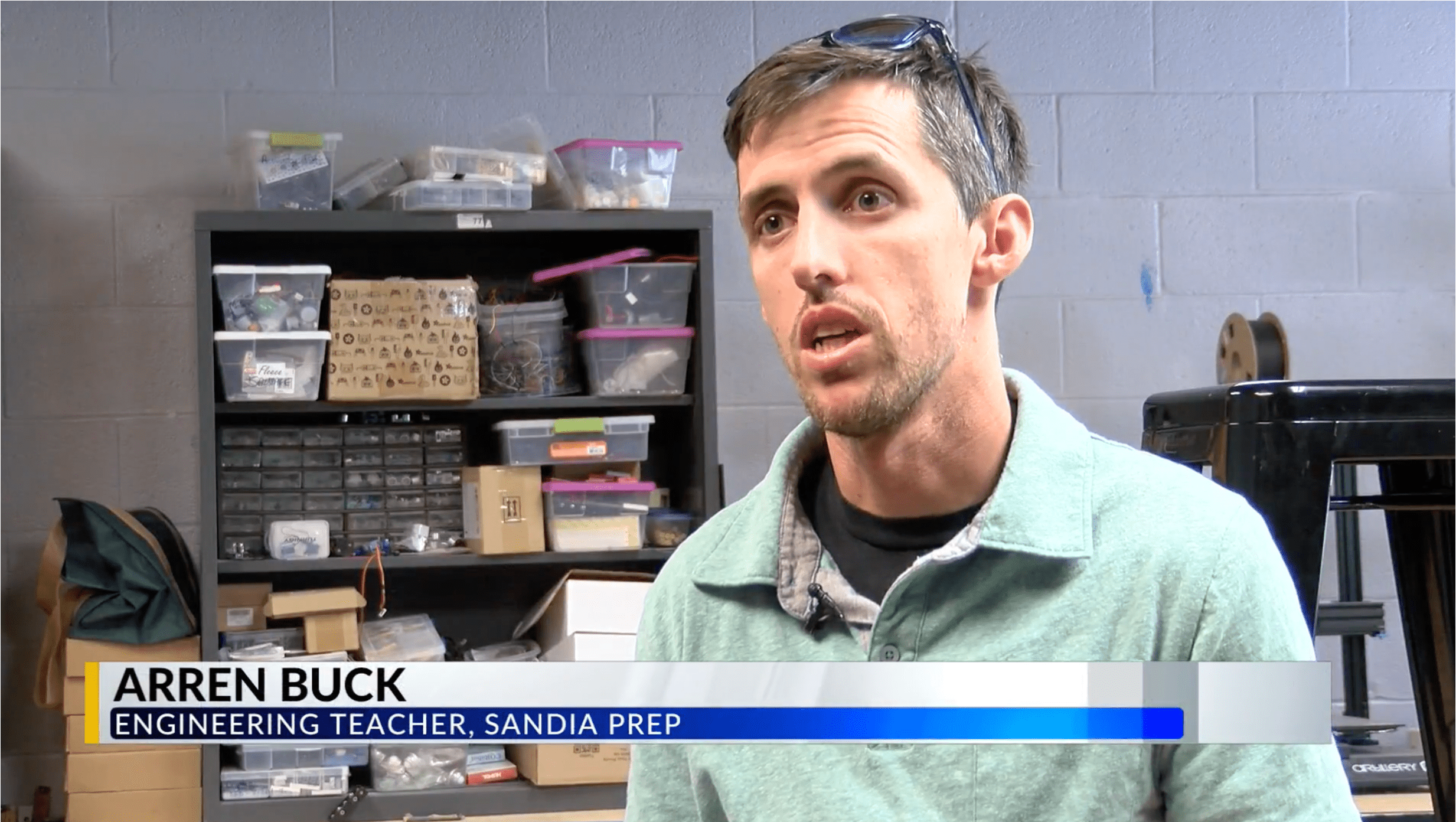 To give Adriel better access to playing with her friends, some high school students across town were hard at work: "This project is part of a dual credit class with UNM as well. It's called E4USA. It's a national pilot to get engineering in K-12 education," said Arren Buck, an engineering teacher at Sandia Prep, a college prep school in Albuquerque. He said they've partnered with the preschool for the last few years on similar projects.
"The teachers gave us, said 'here's Adriel, here's this bike that she can't use, how are we going to put it together?'" Buck said. After two months of designing and building, the students came up with a tricycle that Adriel could pedal without using her legs; instead, she can peddle with her hands. "Like a regular bike!" Adriel said.
"I was super excited with her. The first reaction was excitement due to the fact that it was pink! And that's her absolutely favorite color," Iris said. The other exciting amenity? A seat on the back for Adriel's friends to ride along with her.
"We had to hold back the tears cause we were super excited just to see how excited she was," Iris says, "This bike, it means a great deal to us that she's going to have the ability to ride the bike along with all the other children," said Iris.
As far as Adriel's thoughts on the new tricycle? "I would like to say I love it," she says. Adriel's parents say she gets to take her new tricycle with her to kindergarten. The teacher at Sandia Prep says this is the fourth year they've done projects like this, and hope to keep it going for many years to come.