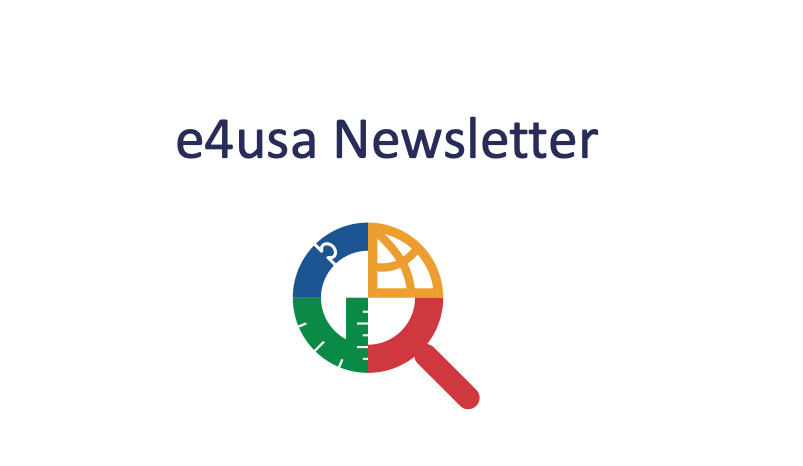 Topics of Interest for Readers
Potential New e4usa Members:
Read about how to apply to become a part of e4usa for the 2023-2024 academic year!
Community Colleges:
Read about the upcoming META conference on The University of Maryland's campus!
All Readers
Read about the recently published article in J-PEER about e4usa!
Read about the e4usa classes that visited Duke University and created TV Production item prototypes!
Check out some photos from recent gatherings of the e4usa community!
e4usa 2023-2024 Applications are Still Open!
As e4usa moves towards sustainability post-NSF funding, we have launched our own not-for-profit company!  This summer the company will be hosting New Teacher PD and we are excited to welcome new teachers.  These teachers participate in Summer PD and other PD sessions, receive yearlong coaching, gain access to our MyDesign platform, and join our Community of Practice.  They will not be joining e4usa research. New Teacher PD costs $1400 until the early bird deadline of May 1st. Please share this information broadly and encourage more teachers to join us!
Maryland e4usa Scholarships Available
There are twenty full scholarships available for schools in the state of Maryland, covering the full year of professional learning. Click the link above to apply! Schools in Maryland have until May 15th to apply.
e4usa Maryland State Course Approval
In March of this year, our curriculum was approved by the Maryland State Department of Education as a course that can satisfy the Computer Science, Engineering, or Technology Education graduation requirement (COMAR 13A.04.01).
Article on e4usa Published in the Journal of Pre-College Engineering Education Research
(J-PEER)!
Multiple e4usa team members worked together to create the recently published paper, Understanding the Impact of Professional Development for a Cohort of Teachers with Varying Prior Engineering Teaching Experience, on e4usa and the perspectives of nine e4usa teachers, providing implications for how engineering education PD may be developed to allow for reciprocal support and mentoring that supports all teachers regardless of engineering teaching experience. 
e4usa Session at Annual META Conference
RSVP to Attend the 2023 Maryland Engineering Transfer Alliance (META) Conference, on the University of Maryland campus, May 16th!
President of the University of Maryland, Darryll J. Pines, will speak at the META conference about e4usa.
e4usa Class Visits Duke University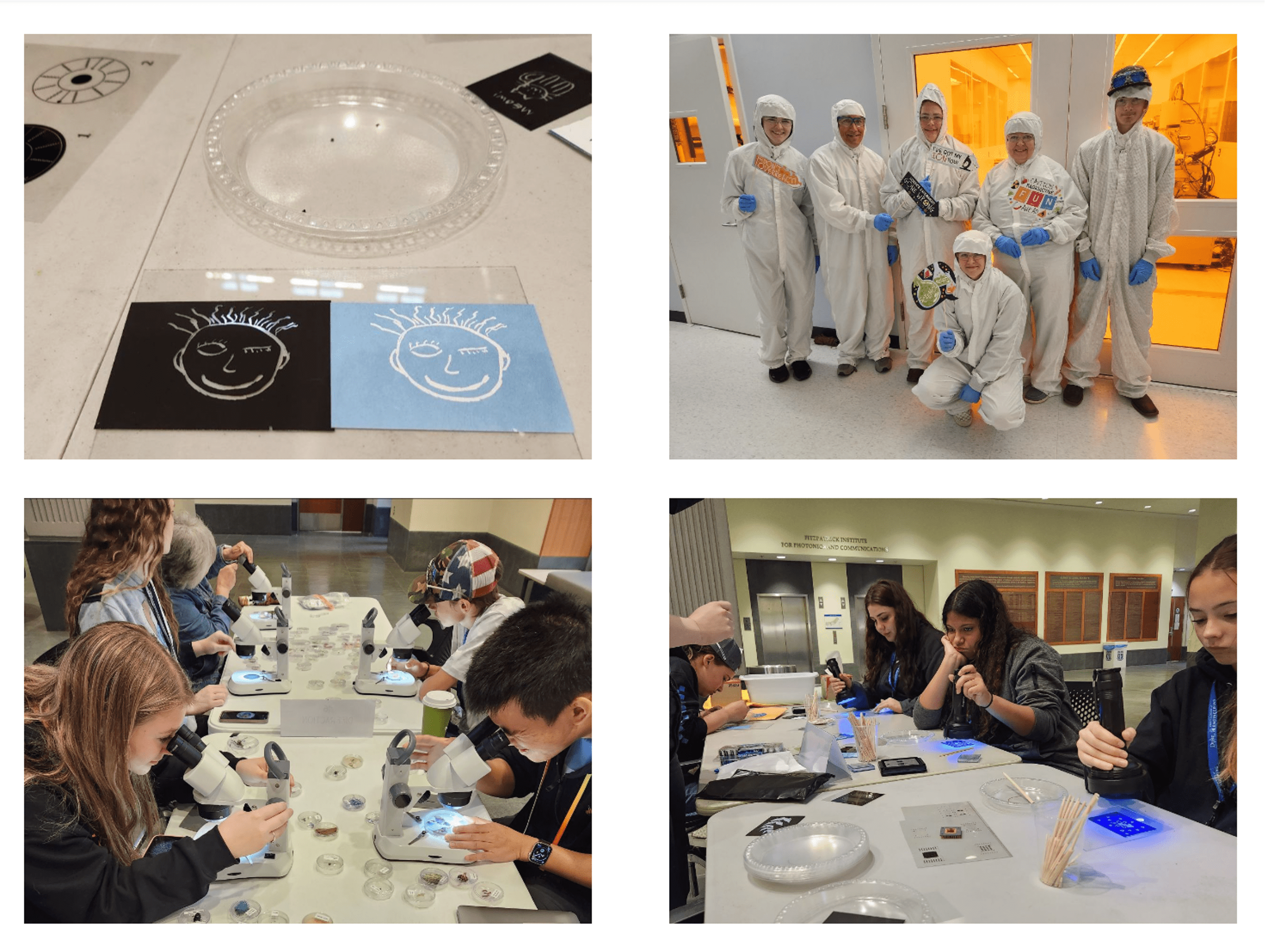 Oxford Preparatory School e4usa students recently went on a field trip to Duke University. Duke is Mr. Roberson's university liaison. Emily Moreno-Hernandez is the mentor to Mr. Roberson and his e4usa classes. His students toured the SMIF, Shared Materials Instrumentation Facility. The Shared Materials Instrumentation Facility (SMIF) is the Pratt School of Engineering's core facility that enables materials, devices, and integrated systems research at Duke University in a variety of fields that include nanotechnology, biomaterials, and biomedical engineering, information sciences, optoelectronics, sensor technology, and renewable energy.
e4usa + TV Production


e4usa students worked together with TV Production students at their school to design and prototype items needed in the TV studio. Their e4usa liaison, Professor Jennifer Love, was also a part of the conversations surrounding the project! Items worked on included: Shockmount, Wireless Mic Holder, Sun shields, Mic Flags, and Mic Box.
Working through the Engineering Design Process students had to research, sketch, develop CAD drawings and eventually create prototypes of their ideas. All along checking in with their stakeholders to see if their design ideas met the requirements.
Recent e4usa Community Gatherings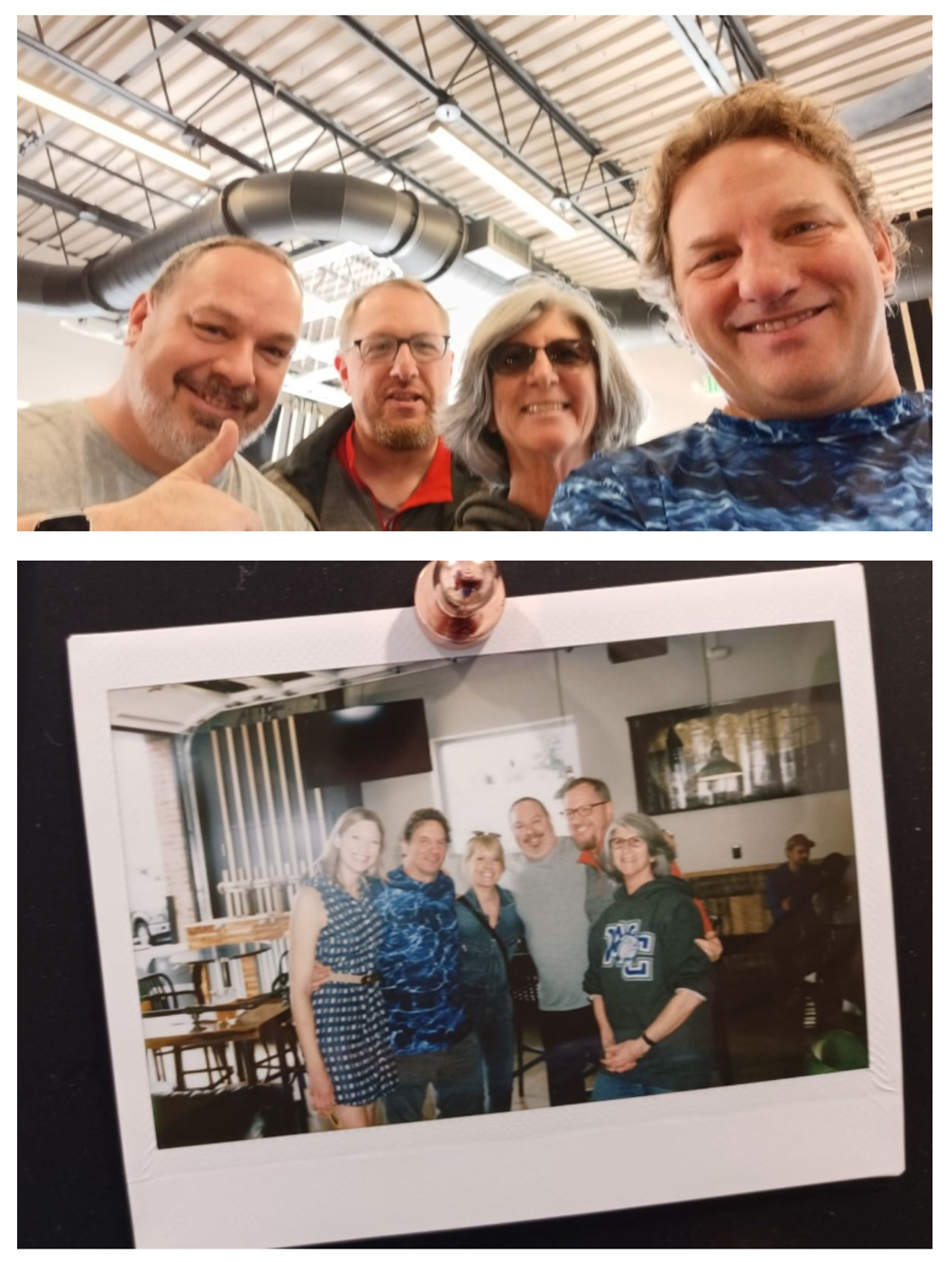 e4usa teachers and staff gathering for a nice lunch in Maryland!
Sign Up For Our Mailing List
Family members of e4usa students are encouraged to sign up for our e4usa mailing list! We will use this list to send updates about important events and activities that you may be interested in related to our e4usa program. 
We welcome all schools to learn more about this effort by exploring our website and signing up for our newsletter here. As always, we appreciate any feedback or suggestions you may have for our newsletter. Look for us on social media platforms with the hashtag #e4usa.