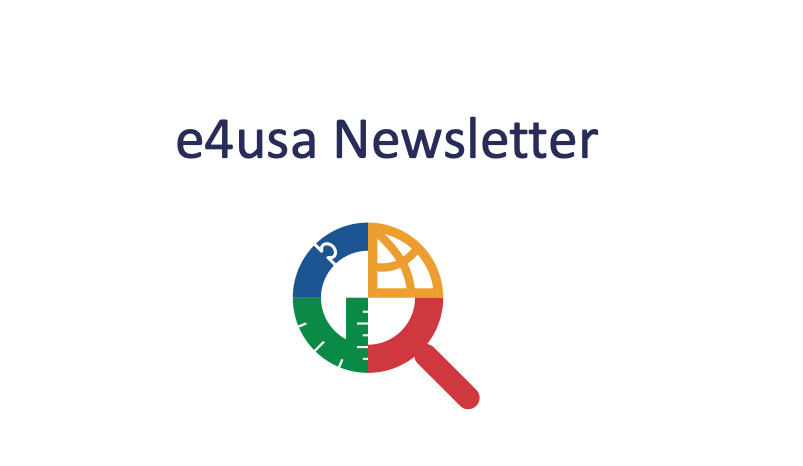 Topics of Interest for Readers
ASEE's FYEE Conference Attendees: e4usa is hosting a session TODAY, Monday, July 31st! Read more, below!
All Readers: e4usa Champions selected in Ghana. Read about what is to come for them, below!
Check out what has been happening in e4usa Summer Professional Development!
e4usa Sponsoring ASEE's FYEE Conference
e4usa is a sponsor of ASEE's First Year Engineering Educator (FYEE) Conference July 30-Aug 1 in Knoxville, TN.  Find us in the exhibit hall or in our session (Monday, July 31, 10:45-12:15 ET, ZEC 377) to learn more about how your university can offer e4usa to both engineering and non-engineering majors. 
e4usa has demystified and democratized the concept of engineering to me as a teacher.
e4usa Selects Champions in Ghana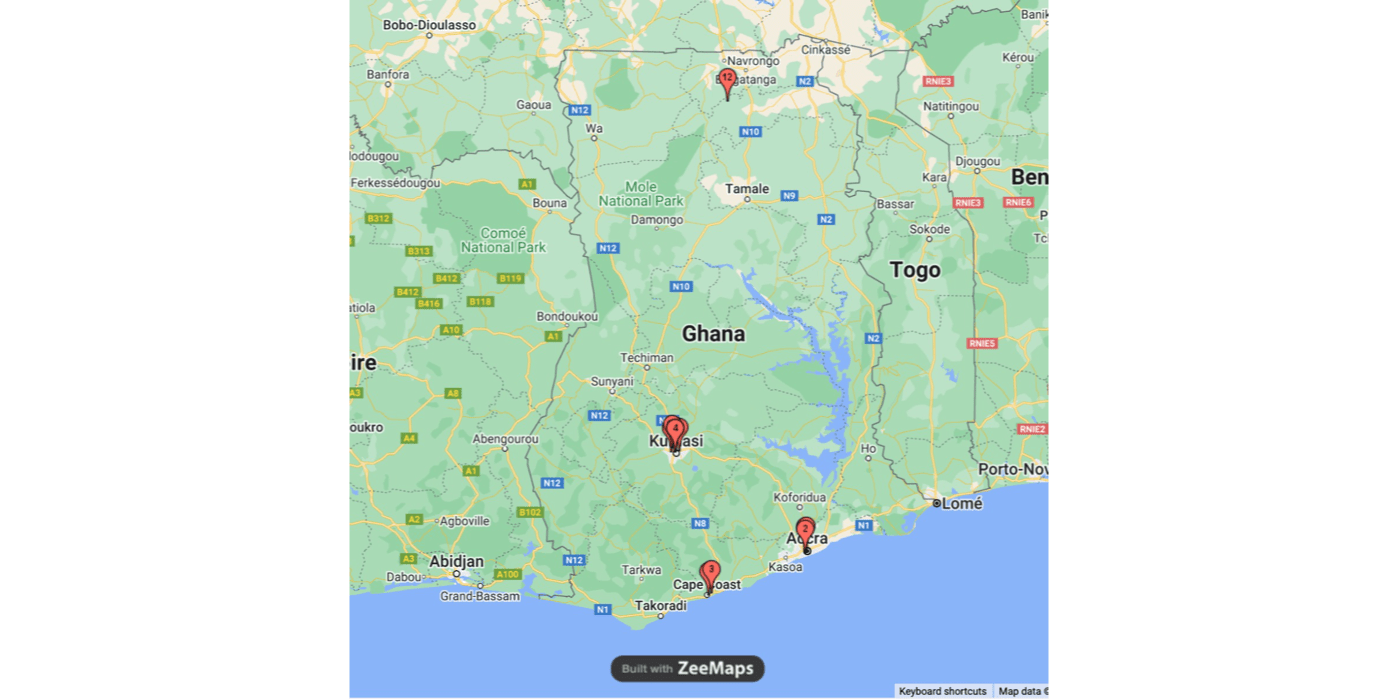 Twelve individuals, representing two universities and ten senior high schools, were selected as e4usa Champions for the 2023-2024 school year! These Champions will participate in our yearlong professional development and Community of Practice.  They will also teach Ghanaian high school and university students the e4usa curriculum in the next academic year.  Later, Champions will help us to consider if and how e4usa will continue to grow in Ghana.  We are so very excited about this international partnership and what we have to teach and learn from each other!
I learned "more about how other teachers are utilizing MyDesign" and "how to break down the different elements in terms of assessment. Super helpful."
I feel "more confident when grading using the rubric," and "more confident to share all the knowledge I learned from this training."
"I feel so excited to be working with the e4usa team!!"
e4usa Summer Professional Development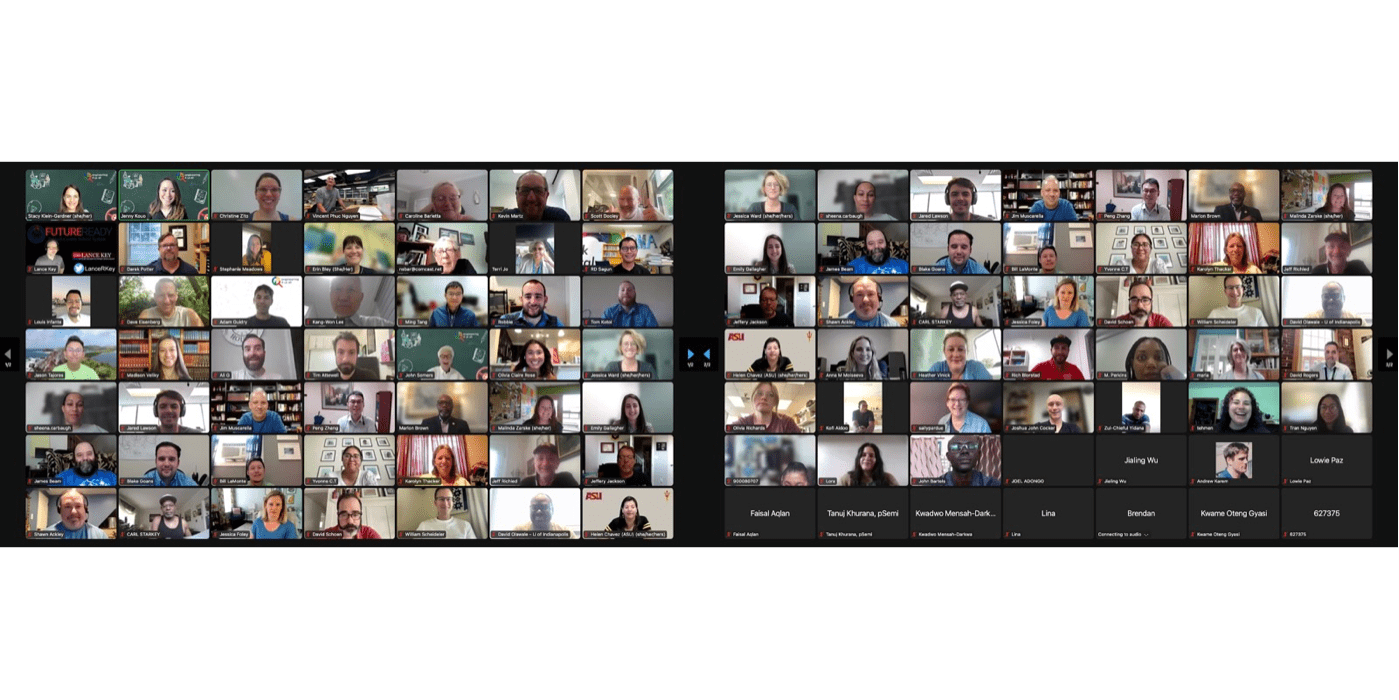 From July 10 to July 21, 63 new and returning educators and coaches in the US and Ghana engaged in an intensive Summer Professional Development. e4usa staff and e4usa coaches delivered interactive, hands-on activities that included exploring the e4usa Curriculum and the MyDesign platform and rubric. Educators had numerous activities to connect with one another through Lunch and Learns and a summer happy hour. Summer Professional Development is key to preparing educators for the upcoming school year, and will be followed by yearlong opportunities for engagement, support, and growth!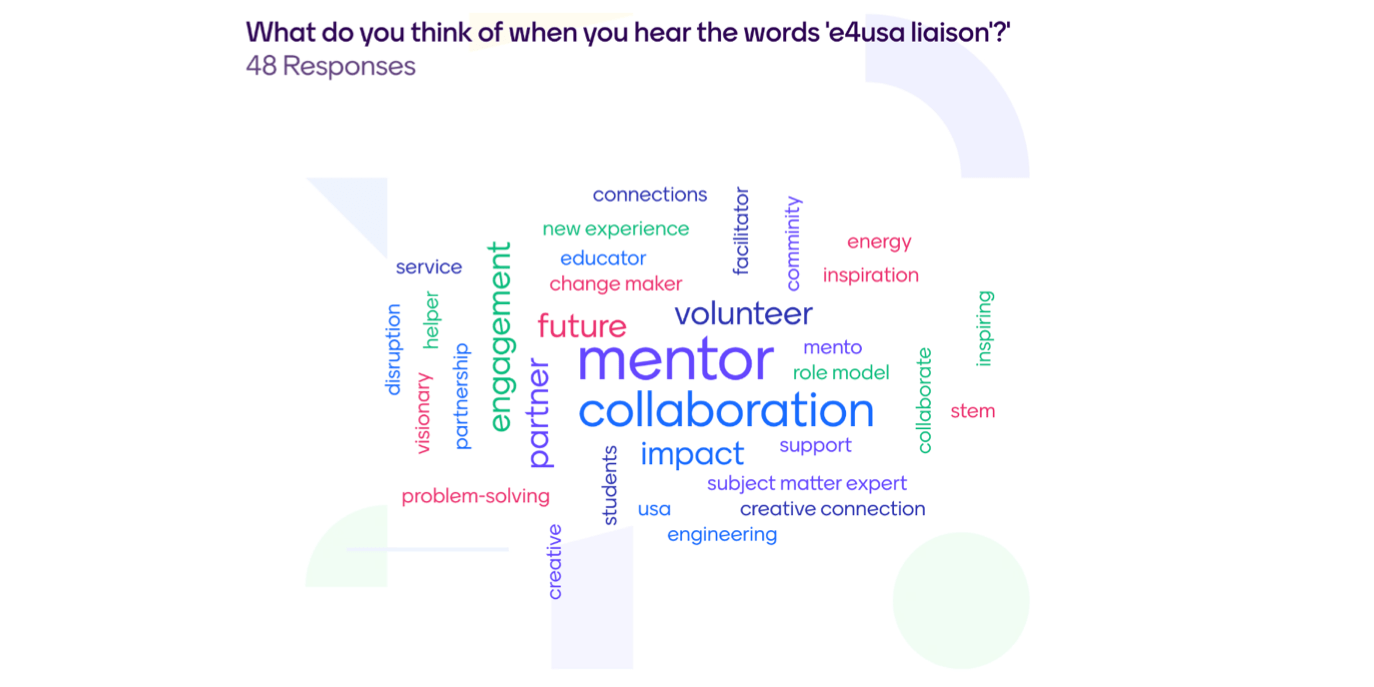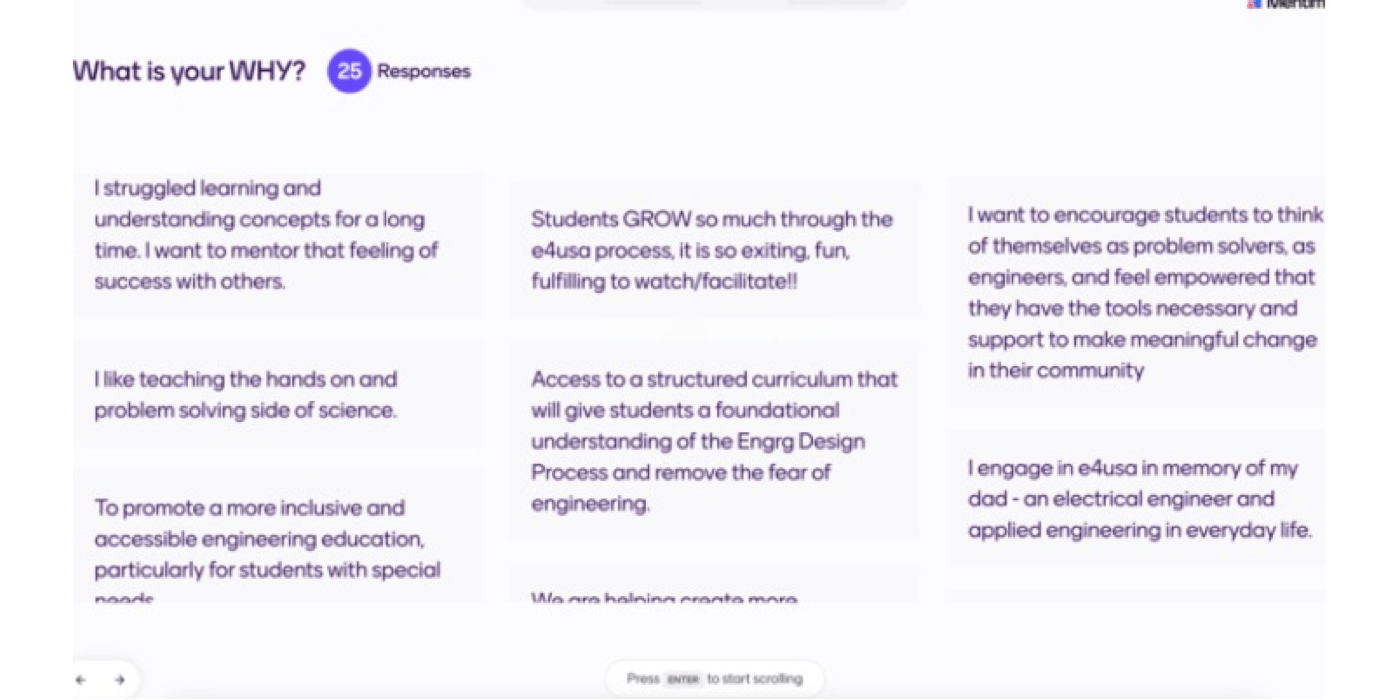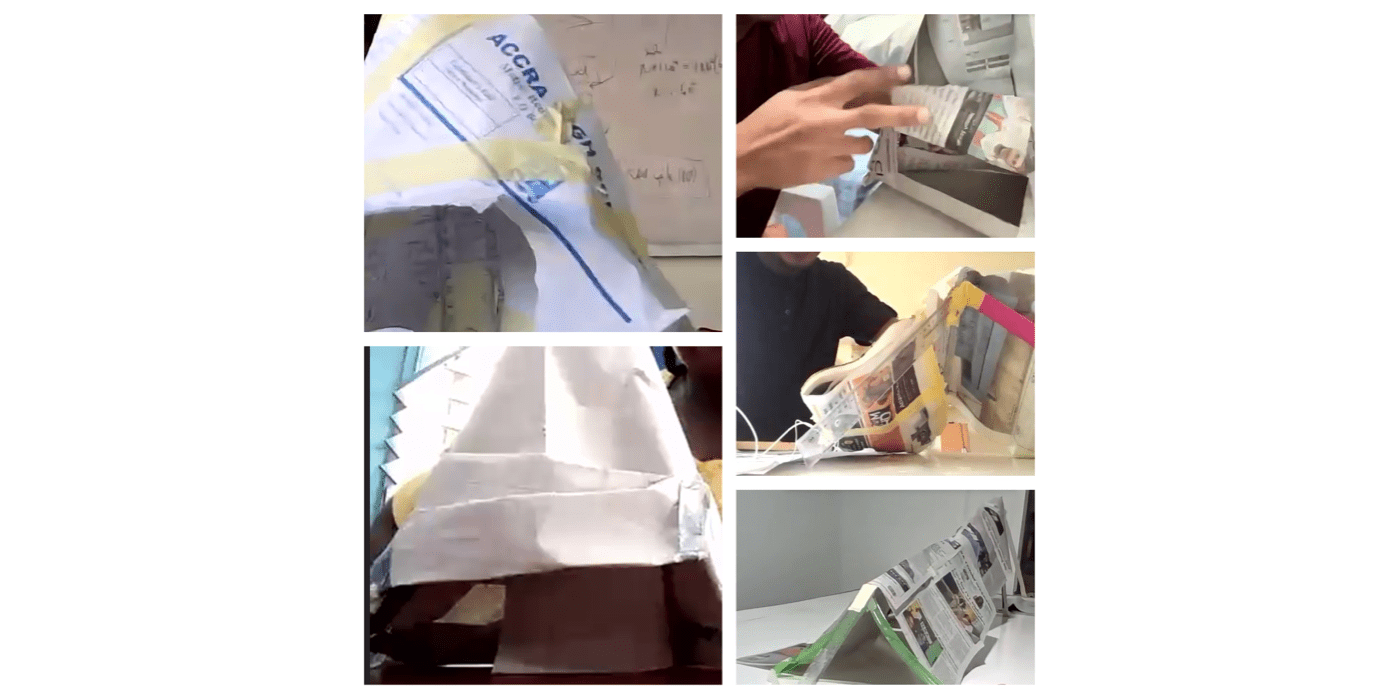 The photo above provides a look into one of the hands-on activities that new e4usa Teachers engaged in: building rain shelters!
Sign Up For Our Mailing List
Family members of e4usa students are encouraged to sign up for our e4usa mailing list! We will use this list to send updates about important events and activities that you may be interested in related to our e4usa program. 
We welcome all schools to learn more about this effort by exploring our website and signing up for our newsletter here. As always, we appreciate any feedback or suggestions you may have for our newsletter. Look for us on social media platforms with the hashtag #e4usa.