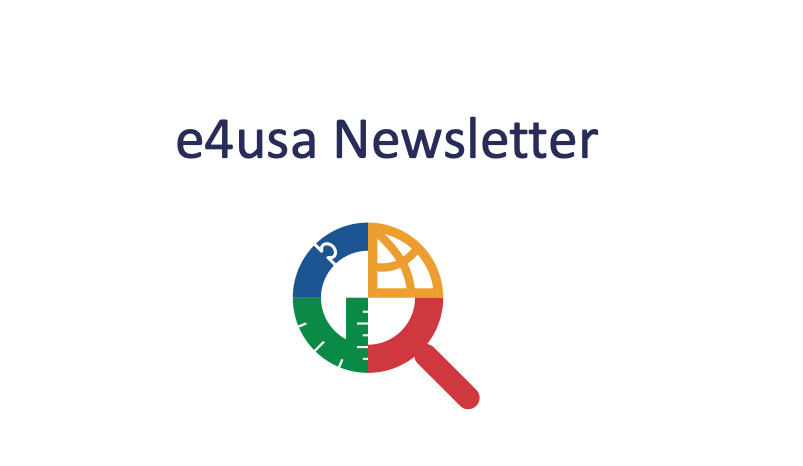 Topics of Interest for Readers
All Readers:
Read about the MD Lieutenant Governor's visit to an e4usa classroom!
Check out the e4usa classroom that made the local news!
e4usa Students Present Final Project to Lieutenant Governor Aruna Miller (MD)
Brendan McCarthy's e4usa Class at College Park Academy (MD) presented their final projects with special guests in attendance. Lieutenant Governor Aruna Miller (MD) as well as e4usa co-PIs UMD President Darryll Pines and Dr. Stacy Klein-Gardner were able to watch as students presented their projects, including the above video. This final project included multiple smaller projects that got the bike to the finished product. Students were also able to hear from the Lieutenant Governor as she spoke about engineering pathways; what a wonderful opportunity!
e4usa Students Tour UMD Lab

Dr. Hosam Fathy at The University of Maryland hosted Mr. Sagun and his class from The Children's Guild School of Prince George's County, MD, at his lab last month. e4usa students were able to engage with each other and with Dr. Fathy at the lab, and they were sure to ask a lot of questions! 
e4usa Classroom Makes Local News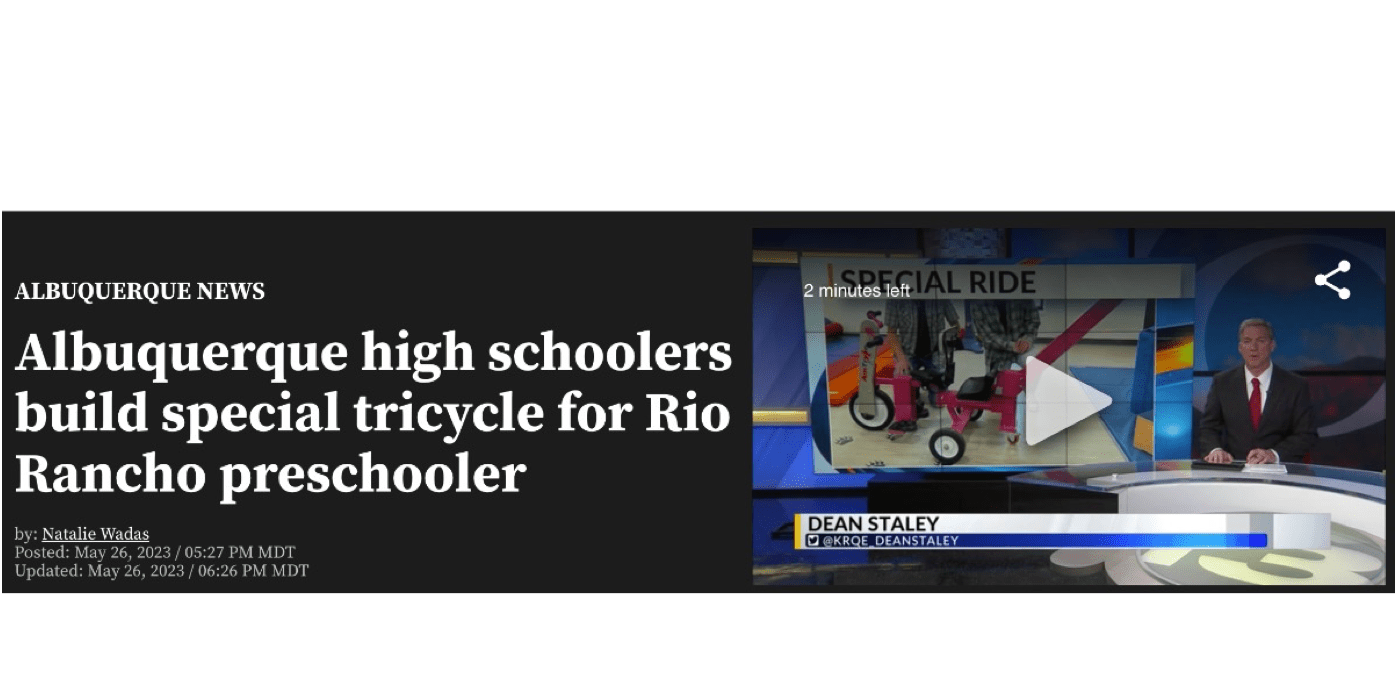 Mr. Buck's e4usa class at Sandia Preparatory School (NM) was featured in a local news story about one of their authentic engineering projects, last month!
Tennessee Oncology Sponsored Two Design Problems for e4usa Classroom to Solve
Mike Kiser's e4usa students from Brentwood High School, TN, recently took on Tennessee Oncology as a client. The students were assigned two design projects and then were able to present to Tennessee Oncology on the final products! For the first project, students demonstrated their re-designed and improved cryotherapy gloves. These gloves help chemotherapy patients preserve their nailbeds. For the second project, students gave an excellent presentation of the engineering design work throughout this semester to redesign the patient gown worn by women everywhere. 
Sign Up For Our Mailing List
Family members of e4usa students are encouraged to sign up for our e4usa mailing list! We will use this list to send updates about important events and activities that you may be interested in related to our e4usa program. 
We welcome all schools to learn more about this effort by exploring our website and signing up for our newsletter here. As always, we appreciate any feedback or suggestions you may have for our newsletter. Look for us on social media platforms with the hashtag #e4usa.