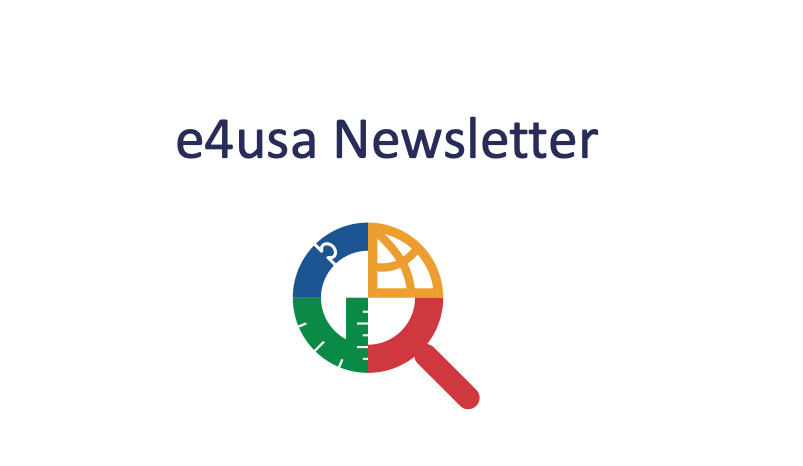 Topics of Interest for Readers
IEEE ECCE Conference Attendees: Stop by the e4usa booth in the exhibit hall!
All Readers:

Read about e4usa partnering with UIndy PreService Teachers!
Check out e4usa's new website!
e4usa Launches New Website!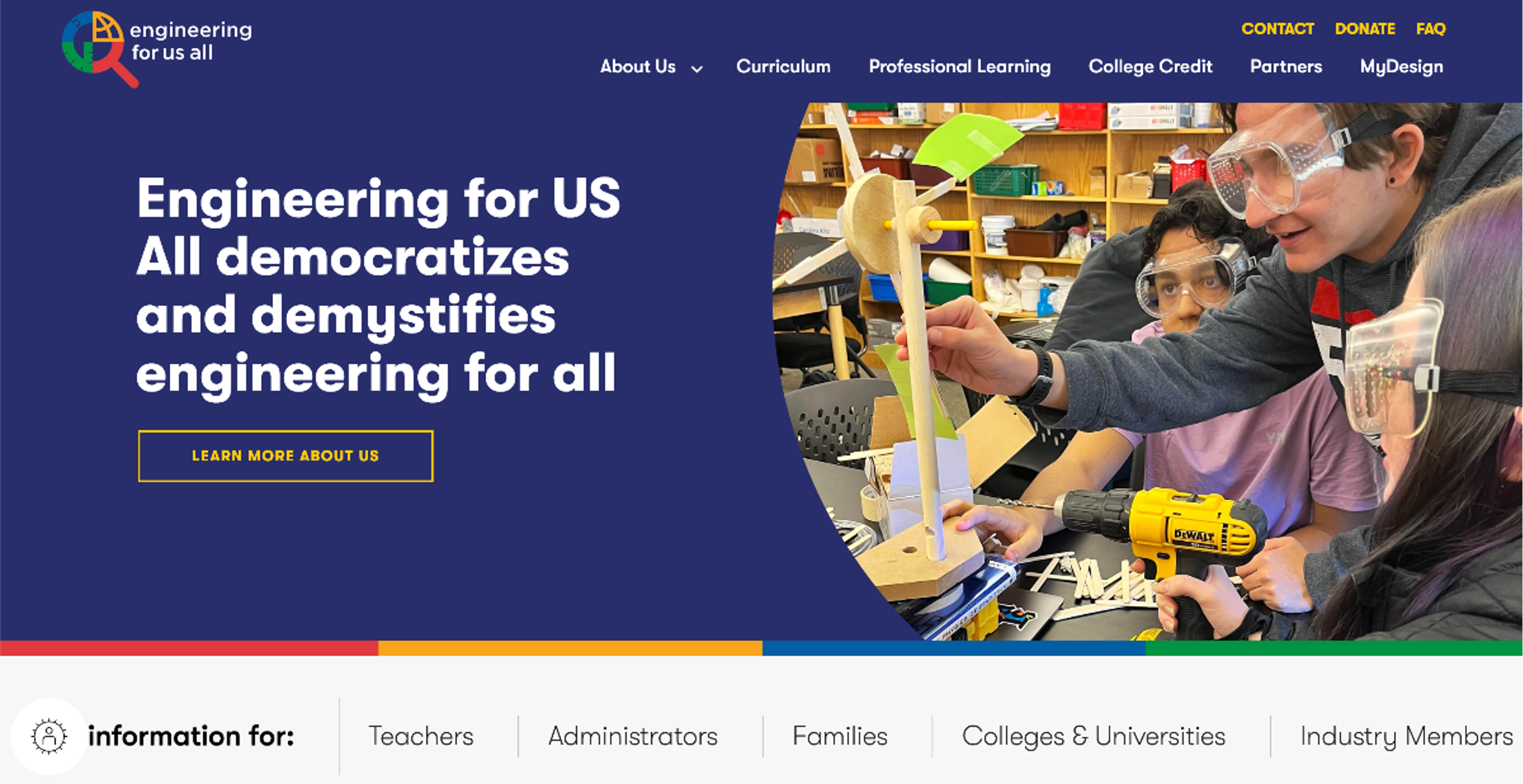 e4usa at the IEEE ECCE Conference!
Nashville, TN
October 30-31, 2023

The IEEE Energy Conversion Congress and Expo is pleased to announce its inaugural high school outreach event!  The IEEE ECCE is partnering with Engineering for US All (e4usa) to offer this event meant to demystify and democratize engineering.  We will expose students from four middle Tennessee e4usa classes to the exciting field of energy conversion through an onsite engineering design challenge featuring kits designed by KidWind.  The high school teachers and their students will engage with graduate students through student demonstrations and lunchtime conversations. As a part of this experience, the participating e4usa teachers will pilot test an alternate version of e4usa's Unit 2 focusing on wind energy. 
e4usa is also excited to host a booth in the exhibit hall for the remainder of the conference.  We look forward to talking with many engineers and their companies and universities about how to partner with e4usa in the future.
My students have thoroughly enjoyed working with their college compatriots and have benefited enormously from this partnership [with e4usa University Liaison, Dr. John Somers, at the University of Indianapolis].
e4usa Partners with UIndy PreService Teachers
"Our plan is for the UIndy [University of Indianapolis] students [preservice elementary preservice teachers] to visit Scott's class on a regular basis to support his students in design challenges, curricular content, writing design briefs, portfolio entries, etc., and, importantly, to offer a mentoring relationship to Scott's students. So far this year, my students enrolled in EDUC 252: Designing STEM for All Learners (semester I) visited Scott's class twice as his students were conducting a design challenge to prepare for the lesson on creating a robotic arm to clean up hazardous waste. We also had our students laser-cut cardboard pieces for the robotic design challenge, which saved Scott a lot of time cutting up cardboard. The visits were very successful, and both groups of students saw the relationship as mutually beneficial. The preservice teachers, primarily juniors, reported being surprised with Scott's students' engagement, creativity, and critical thinking as they sketched robotic arm designs. They want more opportunities to interact with the e4usa students."
-Dr. John Somers, e4usa University Liaison, University of Indianapolis, IN

"My students have thoroughly enjoyed working with their college compatriots and have benefited enormously from this partnership.  Because my students have no family members that are engineers, engineering hasn't been a career pathway that my students have felt comfortable pursuing.  John and I are working hard together to help change this and help open new vistas that have been entirely closed to my students before.  We want these kids to learn engineering by actually DOING engineering, and this partnership is already making this happen."
-Scott Dooley, e4usa Teacher, Christel House Academy South, IN.
e4usa Exhibits at Tennessee Science Teachers Association
November 2-4, 2023
e4usa is an official sponsor of the upcoming Tennessee Science Teachers Association 2023 Fall Conference November 2-4, 2023, at the Embassy Suites Hotel in Murfreesboro, TN.  Learn more about how to join e4usa at our table or through our session.
IEEE K12 Engineering Education Conference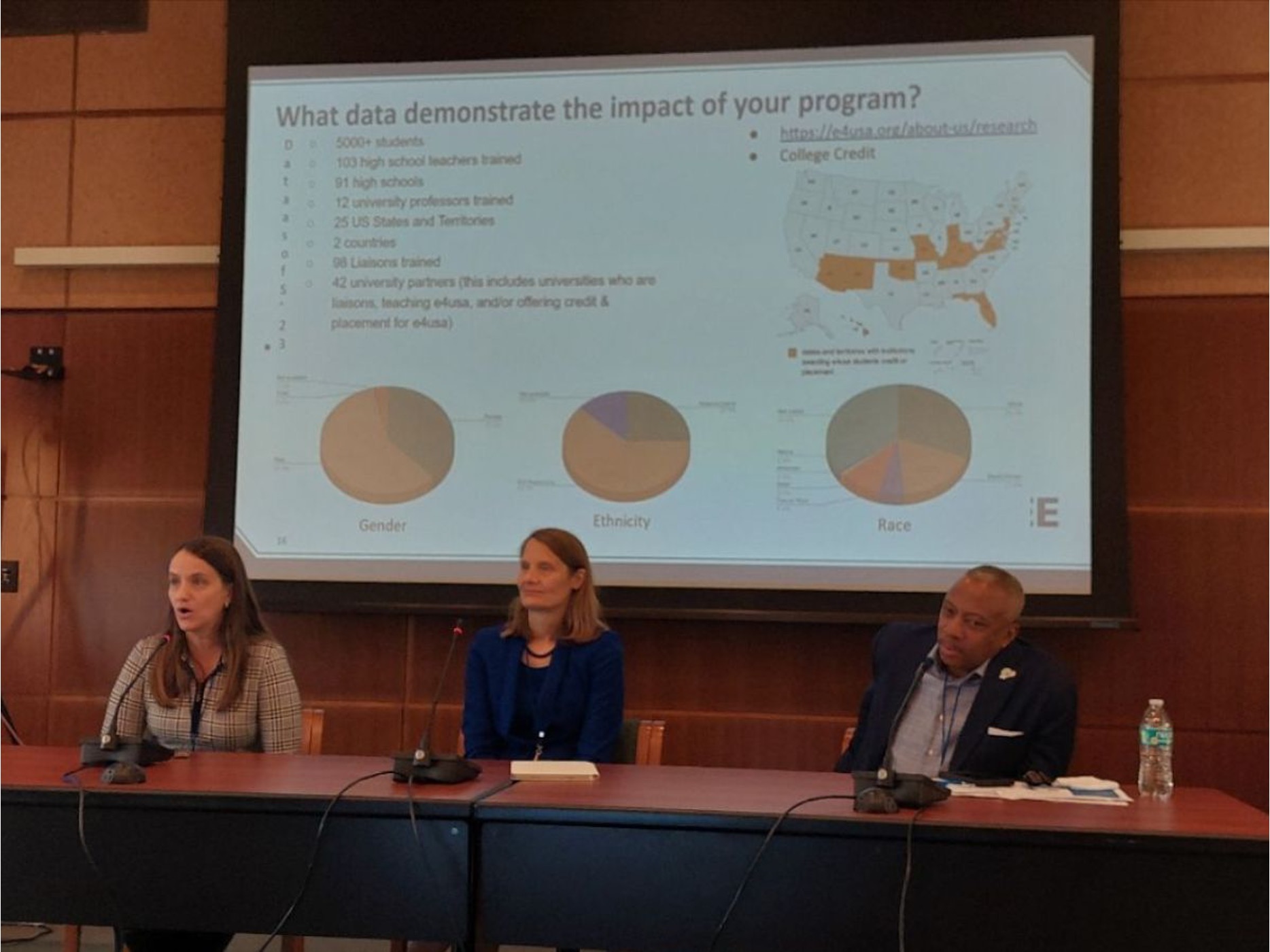 On October 19-20, e4usa was well represented at the IEEE K12 Engineering Education Conference held at the National Academy of Sciences in Washington, DC.  Darryll Pines keynoted the conference, talking about the empathetic engineer and implications it has on our K12 work. Stacy Klein-Gardner was an invited panelist, sharing information about how a successful program like e4usa has partnered with external organizations to achieve success.
e4usa Maryland Scholarship Application Open!
e4usa Maryland scholarship applications are open now!
Due: December 1, 2023
There are scholarships available for 20 Maryland teachers to receive a one-year membership with e4usa. View the informational webinar recording or find the links to apply, below!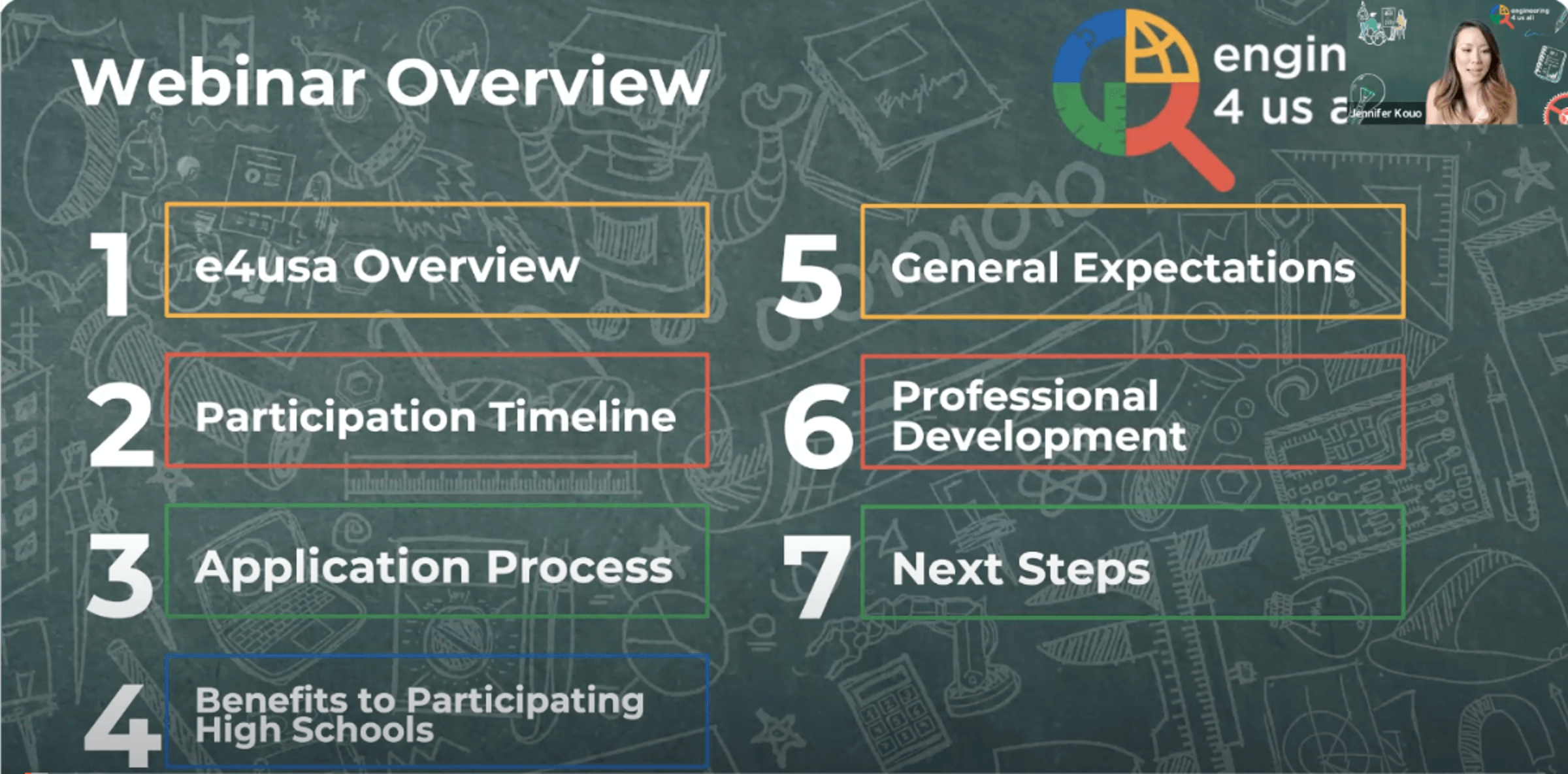 Sign Up For Our Mailing List
Family members of e4usa students are encouraged to sign up for our e4usa mailing list! We will use this list to send updates about important events and activities that you may be interested in related to our e4usa program. 
Follow e4usa on X (formally known as Twitter)!
Follow us for photos, stories, research highlights, and more @e4usa.
We welcome all schools to learn more about this effort by exploring our website and signing up for our newsletter here. As always, we appreciate any feedback or suggestions you may have for our newsletter. Look for us on social media platforms with the hashtag #e4usa.